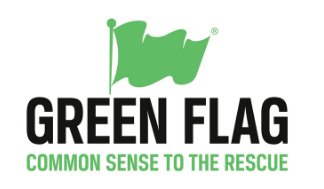 Formed in 1971, Green Flag covers all types of vehicles from motorbikes to caravans. They offer individual, family and business fleet options, in both the UK and trips to Europe.
Green Flag, the British roadside assistance and vehicle recovery provider relies on Google Maps Platform, to offer an improved customer experience to their users by shortening their identification time and reducing the company's costs for handling customer requests.
Goals:
Cut the length of emergency calls to reassure customers and send assistance faster.
Create a smooth, stress-free customer journey.
Offer future location technology to garages to assist their journey in responding to calls.
To become the motorist brand of the future by providing ever more advanced services that extend the offer and skillset beyond breakdown.
Results:
Reducing the time it takes to locate a customer from 77 to 7 seconds.
Saving £4 million by shaving time off of distress calls.
Improving customer experience and reducing stress.
Working towards streamlining multiple incident responses & reducing mileage.
When it comes to car breakdowns, the question of "Where are you?" isn't often easy to answer. Car trouble usually happens on the road, often at night and typically in a location unfamiliar to the driver. Green Flag has a solution: not only do they interface with a network of garages that know the area well and can arrive on-site quickly, they also use Maps Places API to pinpoint a driver's location faster than the person can identify street signage. This reduces the customer's stress level in a difficult situation, as well as cost and time spent on calls trying to locate incidents.
Rather than working with a fleet of in-house garages, British roadside assistance and vehicle recovery provider Green Flag interfaces with a smart network of local, qualified garages, mechanics and engineers. These partners' proximity to incident locations gives them intimate knowledge of the area and enables them to respond to calls more quickly.
When seconds count and come with a cost
Most customers who call for roadside assistance are in a state of panic. They're most likely blocking traffic, and it may be dark or they may not know where they are. And while they may be travelling on a road they've driven hundreds of times before, they might not actually know what it's called. All of this makes it difficult for roadside repair to locate them—and this is Green Flag's challenge. While 40% of calls are made from customers' homes, the remaining 60% come from drivers on the road. Green Flag counts success in seconds: from the moment the question "Where are you?" is asked, it takes on average 77 seconds for the customer to determine their location—that means 30% of a 280-second call is spent on identifying location alone.
Faster finds with impressive impact
With a comprehensive database of over 150 million regularly updated points-of-interest worldwide, Google Maps Platform's  Place API provides a smart search function that helps Green Flag hone in on a customer's location by entering specific search terms. The result is a more pleasant experience for everyone: the customer receives service faster, reducing the length of stressful moments spent trying to figure out just exactly where they are. And Green Flag operations run smoother from the contact center onward. Call length is a driving metric of cost; shorter calls mean a faster response and lower costs per response. "This feature is something that we use a great deal within our contact centres. Through the app, we can use the GPS on our customers' phones overlaid onto Google Maps to identify their location. The customer doesn't have to do anything; we find them automatically," explains Blanche Oseland Green Flag, Digital Platform Product Manager.
The potential reduction in search time from 77 seconds to 7 seconds could save up to £4 million, which Green Flag is on the way to achieving thanks to Google Maps Platform and Web Geo Services.
Customer Experience? Low Stress
Besides shaving off seconds that could equate to millions in savings, Google Maps helps Green Flag improve the customer experience. A breakdown is stressful enough, without the added pressure of being asked to pinpoint where it happened. Things that seem simple enough in the light of day—street names, for example—can trigger additional stress in the dead of night, especially for someone unfamiliar with the English countryside. A Google text search enables call centre professionals to enter what they hear on the phone to bring up latitude and longitude coordinates of an estimated point near the customer's location, based on Google points of interest database. "All these features that significantly ease the situation and allow us to save time, money and continue to create a better experience for customers by improving overall operations," explains Nick Phillips Green Flag Digital Product Owner for Apps.
A future of faster assistance
Green Flag's future goal is to extend this kind of location technology to service providers by enabling service providers to identify how much mileage they can expect for each incident. With Maps Directions API, they will be able to analyse the route to justify their choice, even planning out multiple repairs on one outing to maximize mileage. "They will be able to explain that this is the best route today because there's traffic congestion here or there's a low bridge here that you can't access, etc. Right at the beginning of the call, they will be able to state the expected mileage for the incident," explains Oseland. This kind of smart data related to invoiceable aspects will speed up the invoicing process, so that Green Flag can approve payment to service providers faster.
" Beyond the impressive technological advances which see us cutting time and costs, working with WGS means can compare what happened over the past period to expectations, which is a helpful exercise considering the seasonality of breakdown repairs. A higher call volume can entail higher usage and this gives us a way to understand where the customer or someone else's behaviour has changed and to evaluate our process."

— Blanche Oseland,
Digital Platform Product Manager at Green Flag
Challenges on the road ahead
The motor industry is undergoing a radical transformation, one that has Green Flag navigating the digitally disrupted world of electric vehicles. One consequence for vehicle repair and recovery is breakdowns that require a specific skill set to address electric malfunctions. The chances are low that an electric car specialist capable of roadside maintenance will be located near every breakdown site. This implies an expensive recovery operation and a potentially negative customer experience—the vehicle is essentially out of service until it can be taken to a garage for repair.
"Our aim is to get ahead of the curve with this challenge. Currently, our network of private independent garages are responsible for their own training and being equipped for and able to deal with any kind of assistance. So in a way, we are reliant on having that ability and being able to deploy it within a certain time period to serve our customers. Logistically, it's similar to working with external resources to become as well-equipped as we can be. But it's a challenge we accept and are overcoming," explains Phillips.
"Another challenge facing the industry as a whole is an environmental one: making suppliers responsible for the upkeep of their vehicles to meet low-emissions requirements. This is particularly urgent in cities that are moving towards low emissions. Some of these vehicles may be older and therefore less compliant with the new emission standards. Our goal and responsibility is to make sure that their vehicle stock complies with the new standards." He concludes.