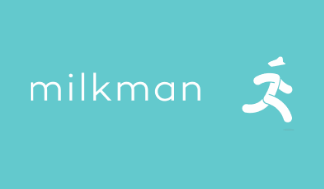 Milkman is a last-mile logistics software company set up in Italy in 2015 by serial entrepreneurs Antonio Perini and Tommaso Baù.
It provides technology for delivery services optimising customer experience and cost efficiency. To date, the company has received 35 million euros in three funding rounds and aims to expand into the entire European and North American markets.
Google Maps API and Web Geo Services used to reinvent home deliveries: this is how Milkman has won the last-mile challenge.
Goals:
Prompt delivery of the boom in online purchases triggered by the pandemic
Greater efficiency of all distribution chain processes
Customer experience optimised based on their requirements
Results:
Exceeding customer expectations, and more cheaply
"Last-mile deliveries are the new battlefield of e-commerce. Finding the right balance between delivery costs and consumer convenience is the Holy Grail for many retailers. Our job is not just to meet but exceed their expectations." Thus Antonio Perini, co-founder and CEO of Milkman, according to whom last-mile logistics, in other words the final step in the delivery process from manufacturer to consumer, now offers the biggest opportunity in online sales and is the reason for their products.
Geocoding API at the heart of a revolutionary system
"We represent a new generation of SaaS logistics companies and are redesigning the entire chain around customers' needs." This process has clearly accelerated as a result of COVID-19, which has changed the habits of consumers previously hesitant about buying goods online, but who have discovered the benefits of it during lockdown and now do not want to go back to the old ways. Perini says that this opportunity also poses a problem. "Retailers are struggling to cope with the increase in online sales and are having to rethink their approach to deliveries, putting customers centre stage."
The last-mile challenge therefore requires radical change: "Our mission is to revolutionise home deliveries," declares Perini openly. First and foremost, the idea is to give more power to buyers who, traditionally, were passive recipients but who can now interact with the shipment at any time, track their orders at every stage and choose between different cost options. For sales volume is not the only growth area in e-commerce: customers' expectations around price and overall satisfaction have also risen. This is why Milkman also wants to eliminate every possible problem with deliveries, such as impossible schedules and phantom addresses.
"The answer lies in close collaboration between sales and logistics, as well as the ability to "mould" consumer behaviour." This is possible "by providing technology that ensures choice, control and convenience throughout the distribution chain, achieving impeccable hyperautomation." To achieve this, Milkman relies on the Google Maps Platform: "We chose the Google API services because they offered all the specific features we needed." In particular, it has chosen to use the Geocoding API and Directions API, as "Our platform manages a fleet in a geographic area; therefore, it is essential to have excellent geocoding of order addresses. This is a key feature of our system."
" We can always count on WGS for advice on the Google Maps services. Without them it would have been hard to obtain this level of support. "

— Antonio Pereni,
CEO at Milkman
For first-class service and efficient supply chain: Google Maps is key
To implement the Google Maps services, since 2019 Milkman has been assisted by Web Geo Services: "We can always count on WGS for advice on the Google services. Without them it would have been hard to obtain this level of support." Perini then highlights that the integration of Google Maps has not complicated their internal processes, thanks to the comprehensive documentation provided and useful examples of use.
Milkman does not deal directly with deliveries but provides technology. "Our customers are retailers and carriers who offer last-mile deliveries. We concentrate on deliveries of parcels, food, medicines, alcoholic drinks, and oversize and bulky items (furniture and "white glove" deliveries)." Among the many services using the Milkman platform, Perini proudly mentions scheduled deliveries for Coop (the country's leading food retailer) and Poste Italiane for many customers including Amazon Italy. Google Maps helps to maximise quality of service and make the distribution processes more efficient.
With its know-how in both logistics and technology, Milkman provides in-depth business strategies for planning last-mile deliveries, optimising load capacity, delivery times and travel itineraries. End users' experience is taken to another level, taking into consideration individual needs and preferences, and communicating with them efficiently from the time of purchase until the order is delivered.
The next step? "Our plan is to expand throughout Europe and North America to distribute the product in various vertical sectors: home deliveries and installation, repair, maintenance and home shopping companies. We have an ambitious and visionary plan, which will find many uses for the Google Maps API and Cloud services."