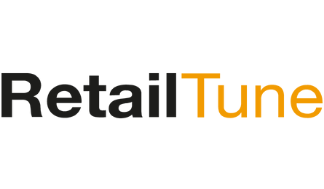 Created in 2017 in the UK, RetailTune relocated its headquarters to Italy in 2019. Serving clients around Europe, RetailTune wants to be the go-to partner for local digital marketing across the globe.
How? By providing a range of intelligent tools and services to seamlessly measure and exchange insight between online and offline points of sale.
RetailTune makes it easier for businesses to better serve potential customers located near physical stores. The secret lies in providing them with accurate product and store information by pairing technology with data-driven insight into consumer behaviour. Precise information such as store-specific product availability, stock quantities, and available sizes and colors enables brands to confidently encourage customers to reserve or buy at the store nearest them (Click & Reserve/Click & Buy). Brands also have the possibility to initiate data-driven conversations through collaborative platforms such as Whatsapp.
Impact:
Scaling with the growing number of the store location searches.
Facilitating the customer journey into brand's stores
Showcasing the real-time information regarding brand stores, thus increasing their conversion.
Key Result:
Offering a next-level toolbox to brands with brick-&-mortar locations
This fast-growing company serves brands operating through both retail and wholesale channels, providing a platform that tackles the challenges linked to store information and stock management. RetailTune's machine-learning algorithms provide brands with insights that help them better understand local customer tastes, which gives them a real advantage when creating local paid marketing campaigns on social media.
The challenge?
Generally speaking, retail still lags behind other sectors when it comes to digital culture, and is often anchored in more traditional methods of getting products to customers fast and effortlessly. RetailTune addresses one of today's biggest trade challenges: how to use brick-and-mortar locations to enhance brand image and increase purchases both on and offline. To help make this a reality, RetailTune uses location technology that makes stores easier to find, thereby helping clients increase traffic. Combined with other technology, this strengthens brand identity by supporting consistency across all touchpoints to deliver a seamless omnichannel experience.
Solutions on the Google Cloud
Google Maps Platform has become crucial to the success of the physical store, with RetailTune's own analysis indicating a significant increase in local searches that lead customers to partner sites, as well as the use of maps in general. RetailTune builds a store locator for each client and develops tools to encourage shoppers into the store. "Google as a whole is strategic for us, but when it comes to local digital marketing, Google Maps technology is absolutely crucial. The integrations that are currently available allow us to provide our customers' prospects with even more detailed and real-time information. We are confident in the knowledge that we are using services that are always up to date and are continually improved according to real needs, which is essential," says Claudio Agazzi, Founder at RetailTune, pointing to the demand for more powerful technology within the retail industry landscape
The importance of where in brick-and-mortar
The RetailTune platform houses and manages tools that constantly interact with Google Maps, making it possible to measure increases in brand visibility and the resulting consumer actions. "Today the store is a set of arts: the art of selling in person, but also the art of selling through chat. RetailTune is a Suite that incorporates all the functions necessary for a modern store," explains Agazzi. Determining the exact distance between a geolocated or user-indicated point and the brand store certainly helps get shoppers into stores—and thus helps shoppers shop.
"After careful analysis, we started collaborating with Web Geo Services (WGS) in 2018. We found that they proposed solutions that answered all our various needs, and with the advantage of having those customized to specific requests. Geolocation is one of the aspects that Web Geo Services take care of that has helped us the most. We have found WGS a reliable and willing partner with a range of solutions that complement our service. Both at a commercial and technical level. The integration is optimal and this brings a huge benefit to our customers. "

— Claudio Agazzi,
Co-Founder at Retailtune
Getting there faster with total vision
The customer is always right, and the questions they ask are key to understanding their desires and sales journey. Location data and tools provide RetailTune and their clients the ability to answer the question "How far is the store and how do I get there?" As Agazzi explains, "With the current increase in local searches, we are talking 100% year-on-year increases in many cases, being able to provide precise and up-to-date data is crucial to meeting our objectives and surpassing those of our clients. We believe that the ultimate goal is to best provide the information that the client seeks. As we often say, we have a huge audience looking for a brand, but the brand doesn't know it or doesn't care. At RetailTune, we don't want to miss a single opportunity." In light of the COVID pandemic, RetailTune has taken technology even further, by implementing a wide range of new features, offering the customer a personalized and assisted shopping experience.
The platform allows the customer to book an in-store appointment, as well as to purchase the desired product without being personally present in the store. Indeed, the customer can finalize the purchase via Whatsapp, chat or video call. Besides, it is worth mentioning the development of tools to better manage all the orders between store managers and local customers.
RetailTune uses Google Maps Javascript API mapping features to: offer a next-level toolbox to brands with brick-&-mortar locations, provide the best combination of platform and services and due to this, become the international pioneer in local marketing technology.