GOOGLE MAPS SERVICE FOR TRAVEL EXPERTS
Transform your customers' holiday and business travel planning with Google Maps. Use the APIs to help you find hotels or to offer personalised services with higher added value.
OUR REFERENCES IN THE TOURISM FIELD











Search hotels by destination
When a user searches for a hotel on your website, Google Maps Platform and Places provides you with a relevant answer in 100% of cases. The interactive map results are based on your business rules and model. You can combine visitors' queries with tourist attractions (places to visit, restaurants, railway stations and airports, etc.)
Personalise the customer experience with additional services
Offer contextualised services such as route calculation to get to your hotels. Facilitate your customers' travel plans and use local searches to enhance their travel experience prior to arrival.
Offer an unforgettable experience to your customers, anticipate their needs and give them the best possible conditions to ensure they enjoy their stay. With Google Maps APIs and the expertise of Web Geo Services you can use your mobile app to predict your guests' arrival time so you can personalise their stay and prepare their room.
ACCORHOTELS.COM USES GOOGLE MAPS APIS TO SIMPLIFY ITS HOTEL BOOKINGS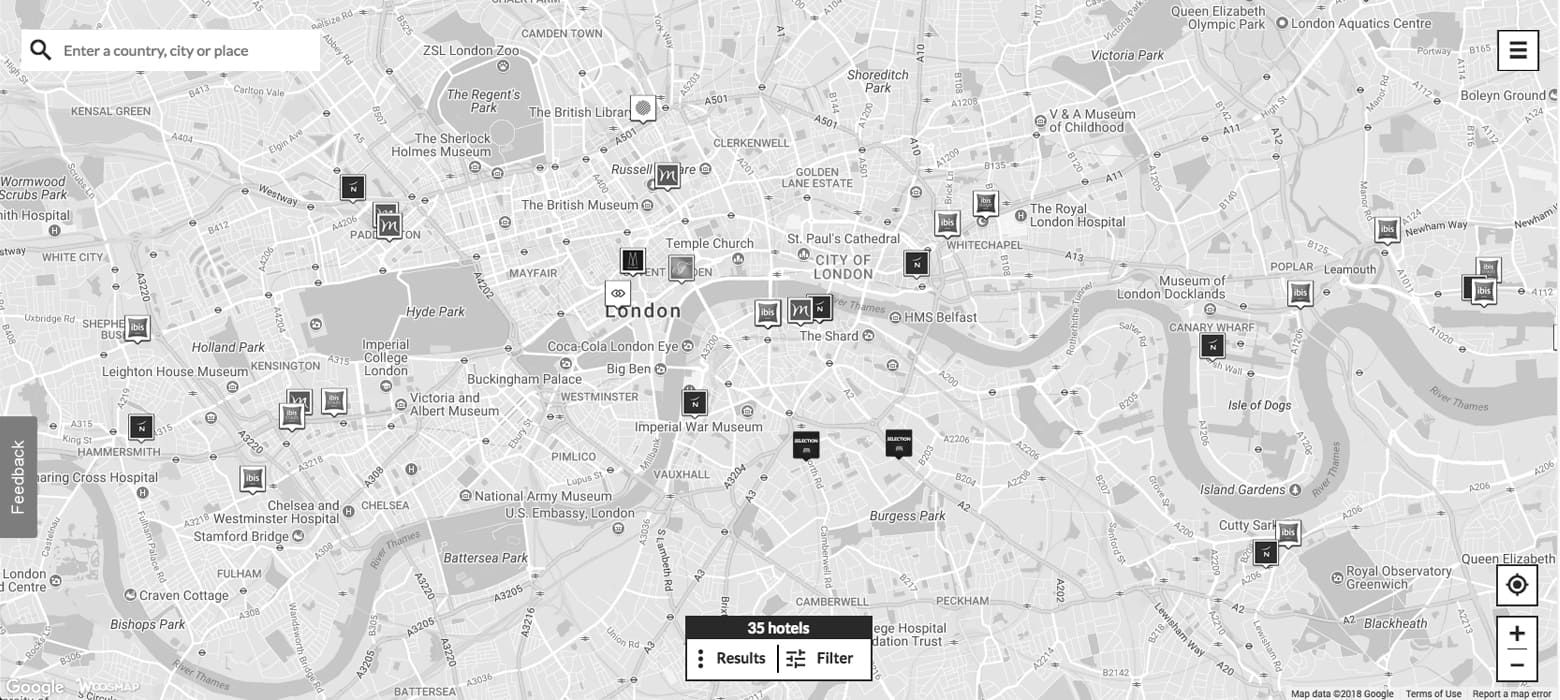 Accorhotels.com
Objective:
Increase the number and value of online conversions by facilitating greater choice and customer access to hotels, directly through interactive maps.
Solution:
Together with Google Maps, the Google Places feature allows accorhotels.com customers to: Locate a hotel with full contact details, explore the surrounding area and various points of interest to visit or make a reservation quickly using Predictive Search.
Results:
I Increase in the conversion rate by 15%.
I Double the amount of users using the online map.
USE GEOLOCATION DURING THE CUSTOMER JOURNEY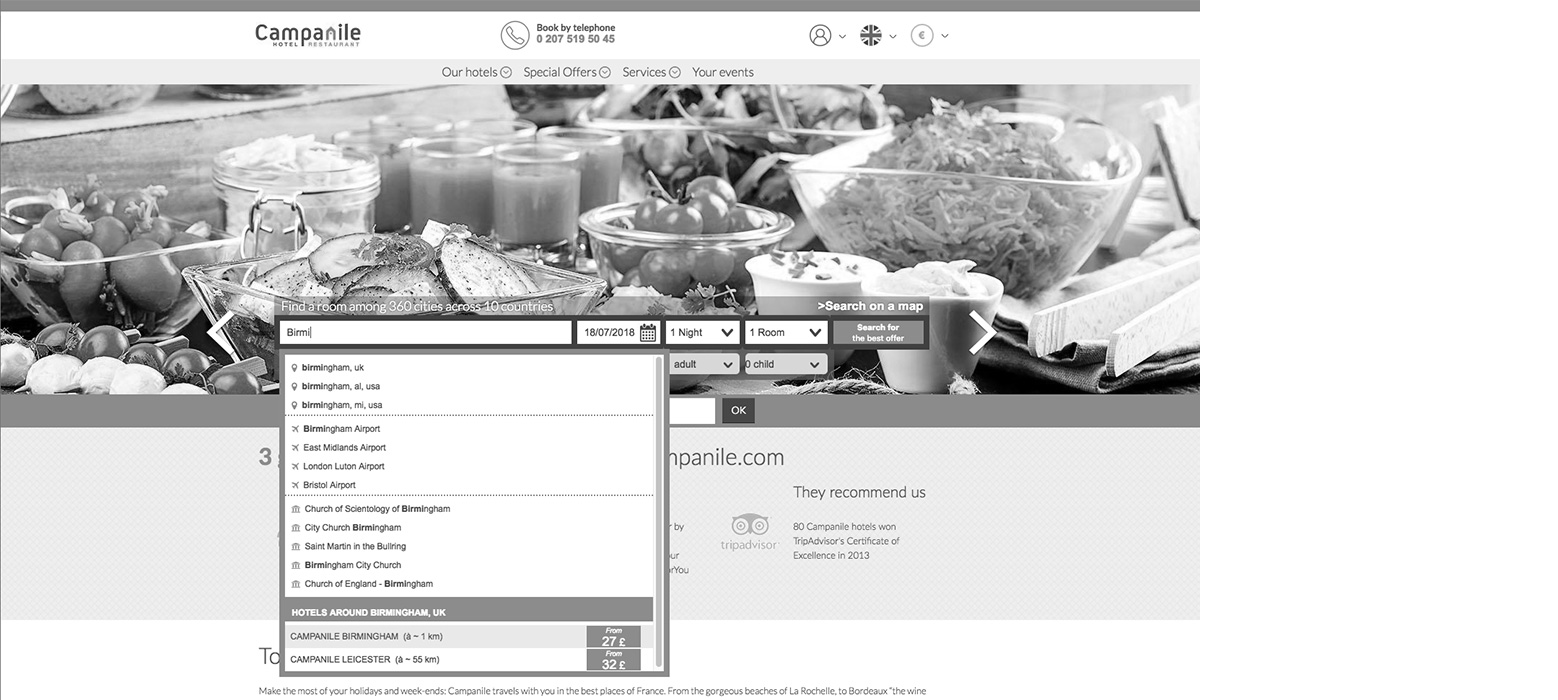 Louvre Hôtels Group
Objective:
Objective: To offer a hotel with whatever location a customer searches
Solution:
Google Maps equips the websites of the Louvre Hotels Group brands. Web Geo Services supported the technical teams with the implementation of Places and Maps APIs. Web Geo Services answers geospatial queries in real time and offers the answer best suited to the user's destination.