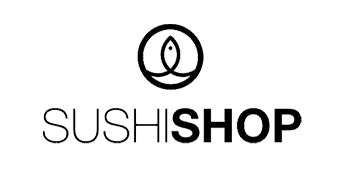 Sushi Shop is Europe's leading sushi home delivery chain.
With 190 restaurants (120 in France) in 10 countries, the company generates a turnover of more than 200 million euros, largely through online orders delivered to customers.
By optimising their use of geolocation tools, Sushi Shop has managed to make its mark in a highly competitive market thanks to Google Maps Platform.
Impact:
Customer geolocation at the click of a button
Address entry assistance
Full control of delivery areas
Key Result:
Drastic reduction in the number of ordering errors
In 2021, Sushi Shop operates 190 outlets in 10 countries. It has become the standard for having sushi delivered to your home or workplace. It all started in 1998 when Grégory Marciano and Hervé Louis joined forces and brought to life their vision: quality sushi delivered to your door. From the very beginning of the adventure, Sushi Shop has set itself apart from local restaurants with a delivery-based business model. Their outlets tend to be quite small, and yet the company has been able to turn this to its advantage: Most of the products that is produced are packed in attractive boxes and delivered to the customers' homes.
"Our brand also distinguishes itself through its product offering: we provide quality, unique sushi recipes, prepared by top chefs and with carefully selected ingredients. We also partner with artists or brands to add a touch of style to our boxes," explains Aïda Amrabt, head of the eCommerce division at Sushi Shop.
The concept proved so successful that in 2018 the brand was acquired by the Polish group AmRest, a leading restaurant company across Europe; joining big names in  in fast food such as Pizza Hut, Burger King or KFC. While there are still many challenges to overcome, especially around delivery, the brand has been able to harness the power of geolocation to improve its services thanks to the Google Maps Platform products.
The revolution in online ordering platforms
In 2017, the breakthrough of online ordering platforms such as Uber Eats or Deliveroo turned the fast food market upside down. Sushi Shop decided to work with these suppliers right away, while still building their own delivery crews. As delivery specialists, these players quickly became competitors. "They have disrupted existing practices, with a simple app, an incredible range of products and a customer experience beyond compare, from ordering to delivery," says the eCommerce manager at Sushi Shop. However, they also act as business introducers: a significant proportion of orders placed by Sushi Shop now go through these platforms.
"Our biggest challenge lies in taking advantage of their business potential, while improving our own e-commerce platforms so as not to depend on theirs," says Aïda Amrabt. Indeed, Sushi Shop is keen to offer its own delivery service. This is partly because it is in the brand's DNA, and partly because it guarantees an impeccable quality of service. Finally, the e-commerce website and mobile application help Sushi Shop collect valuable customer data to analyse customer consumption in depth and personalise communication.
Geolocation data, a valuable metric
Until 2016, the Sushi Shop website did not geolocate users. Customers opting for delivery would fill in their postcode, select their district and enter their delivery address. Errors were frequent, as customers were free to place their order despite delivery ranges going outside normal limits, and the company had no way of narrowing down the delivery areas. But all that changed with the redesign of the website and the use of the Google Maps Platform.
"The company had no control over the delivery areas. However, that all changed with the site overhaul and the use of the Google Maps Platform."

— Aïda Amrabt,
Technical Project Manager at Sushi Shop
Overnight, Sushi Shop gained operational peace of mind when it came to delivery. "We could finally check that the customer's addresses matched the right points of sale.  No more delivery men getting lost for an hour for an out-of-zone order. No more frustrated customers with an order cancelled because of an address problem," says Aïda Amrabt.
The choice of Google Maps Platform was a natural one. The eCommerce manager reflects on how "at the time, it was already the most secure tool, used by everyone in the catering industry and especially by the new online delivery platforms". With such important operational challenges, the company therefore looked for the most robust geolocation tool. "We planned to use it to optimise order taking and our ability to manage our delivery zones" says Aïda.
The geolocation data retrieved via the Google Maps Platform APIs is a real gem. The development teams are now able to accurately assess the potential turnover of opening a new delivery area or a new restaurant.
At the moment, Sushi Shop records the geolocation of the customer without knowing whether it is their address, a place of work or a holiday destination. Marketing campaigns therefore focus more on the selected outlet than on the address provided by the customer.
Accurate geolocation on a budget
Delivery via the Sushi Shop platform accounts for around 30% of the brand's sales. The remaining 70% is divided between on-site or takeaway service, Click & Collect and sales via online ordering platforms. Sushi Shop uses geolocation mainly to locate the customer on a map and assign him or her to the nearest outlet. For this purpose, the company uses Maps Geocoding API. This allows the customer to view a map to see nearby stores, before choosing whether to eat in, order Click & Collect or have it delivered.
The Places Autocomplete feature facilitates the user's journey by suggesting a most relevant address as they type. "In order to provide the best user experience, we have set this tool to start only after the third character is entered,' explains Maxime Vedel, Technical Project Manager at Sushi Shop, in charge of applications, data security and payments. He says: "When Google Maps started charging, we had to rethink the way we operated. We turned to Web Geo Services, the number one Google Maps partner in Europe, to help us adjust our consumption. There is still work to be done to optimise all of our uses, but we have made great progress. "
The technical integration of the Google Maps Platform and Web Geo Services products went smoothly thanks to comprehensive and detailed documentation. The Technical Project Manager looks back on early failures: "At the beginning, we were tracking customers whether they were on the move, on foot or in their cars. This resulted in quite a number of errors. Not to mention that tracking every person logged on to the app put extra strain on the API, although there may not be any order involved." A few adjustments remain, but Sushi Shop is moving forward smoothly and continues to develop its geolocation tools
One of the ideas for 2021 is the tracking of orders during delivery, in particular through the geolocation of its delivery staff. The plan is to display the progress of the delivery person once the order has been placed on the application, following the model of FRICHTI, another Web Geo Services client, which should reduce the number of calls to customer service. Sushi Shop's eCommerce manager is well aware of this: "Nowadays, when customers order a meal, they want to know exactly when it will be delivered. Besides, our competitors already provide this service." The implementation effort has yet to be evaluated in relation to the tools already used by the AmRest group.
In an effort to improve its location-based services, the brand would also like to allow orders to be delivered to public places, such as a park, a beach or even a pier. This is a promising concept, especially as health measures encourage people to see each other outdoors rather than indoors. Sushi Shop will also develop its Click & Collect offer. "It's very interesting financially, as there are no delivery charges, and it's the best way for customers to get a taste of the Sushi Shop experience, to discover restaurants with a warm atmosphere and a carefully designed decoration," concludes Aïda Amrabt.