GOOGLE MAPS IS CHANGING, CONTACT YOUR PARTNER
As a Google Maps Premier Partner and European leader, Web Geo Services collaborates with a wide range of organisations. We help our customers to create innovative location based applications using Google Maps Platform.














YOUR LOCAL GOOGLE MAPS PLATFORM PARTNER
Web Geo Services, as Google Maps Premier Partner offers location workshops to help organisations to evaluate their licensing needs. Our unique pre-sales expertise relies on 20+ years of experience in location projects. We help our customers to choose the right subscription plan/strategy that will scale-up with their business. Location workshops are led by a Google Maps Certified engineers and in your mother tongue.
Web Geo Services is at your side from Day-1 to assist your technical teams integrating your Google Maps Platform.
Our Support team is at your side to reduce time-to-implementation. As with our 350+ customers, you will benefit from a high-end quality support either by phone or email to ensure your success with Google Maps.
Our Google Maps Experts can help you to innovate with disruptive business ideas. Working everyday with different customers fuels us with innovations and ideas. Google Maps is more than a store locator, generating customer location data on your website to recommend the closest products in real-time. Using Google Maps Platform, you can communicate estimated delivery times increasing customer satisfaction and loyalty to your brand.
SOME OF OUR PROJECTS
Here are some of Google Maps Platform examples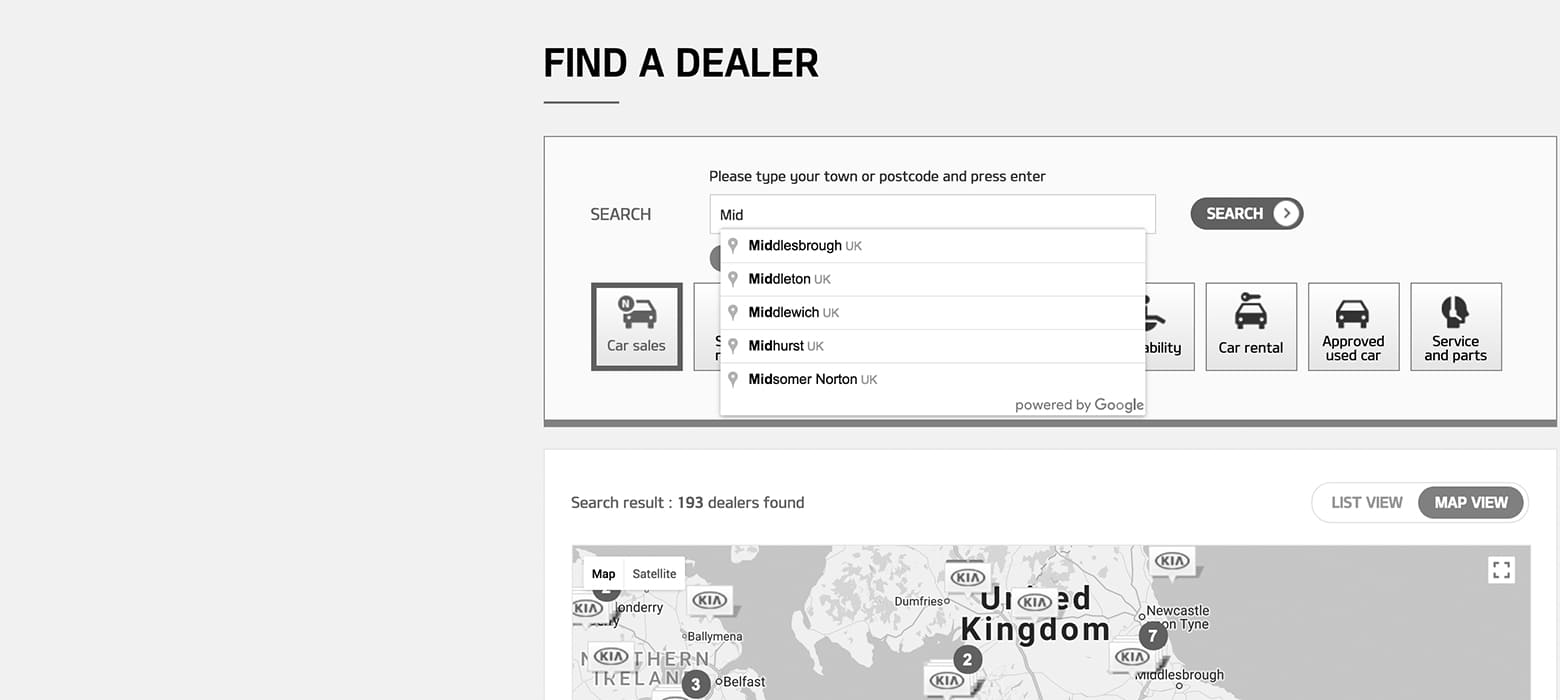 Kia Motors UK
Challenges:
Find dealership faster
Provide users with an engaging experience to find the nearest dealership.
Solution:
Kia Motors use Places to reduce keystrokes to find the closest dealership. The Places Autocomplete search returns a list of addresses based on a user's location or search string to provide users with an on-site to assist customers to travel to their dealerships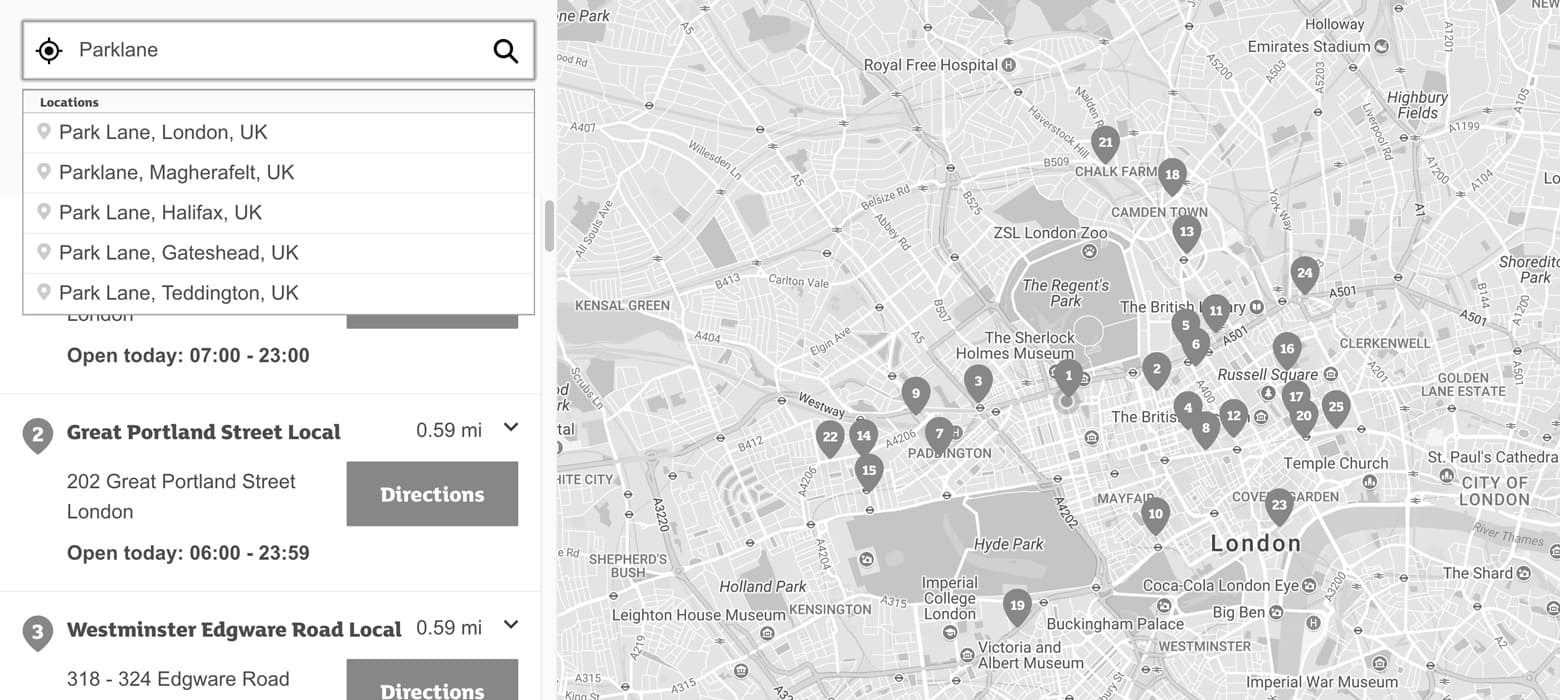 Sainsbury's
Challenges:
Make purchase process smoother
Reducing cart abandonment for Click & Collect due to 5% of unknown UK Postal Codes
Solution:
By implementing Places Autocomplete, Sainsbury's Website can recognize 100% of Postal codes to fulfill customer journey
Impact:
I Huge volume of new customers served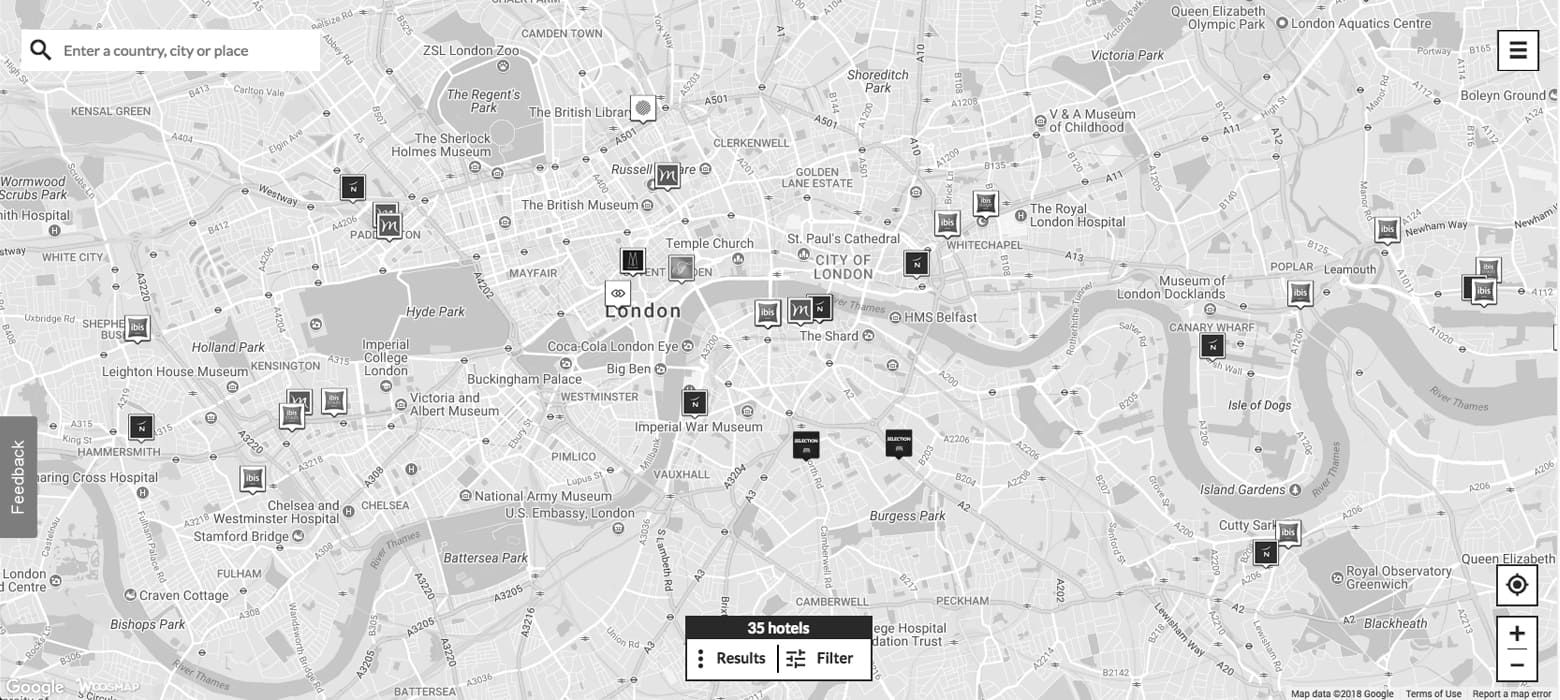 Accorhotels.com
Challenges:
Use Google Maps Platform to engage travelers and make hotel booking more accessible
Solution:
Locate a particular hotel, using full coordinates and views of the surrounding area with Street View API.
Book a hotel room based on price and/or location. Inspire guests to find hotels using Search on a world map.
Results:
I +15% conversion rate
I x2 engaged users of Google Maps