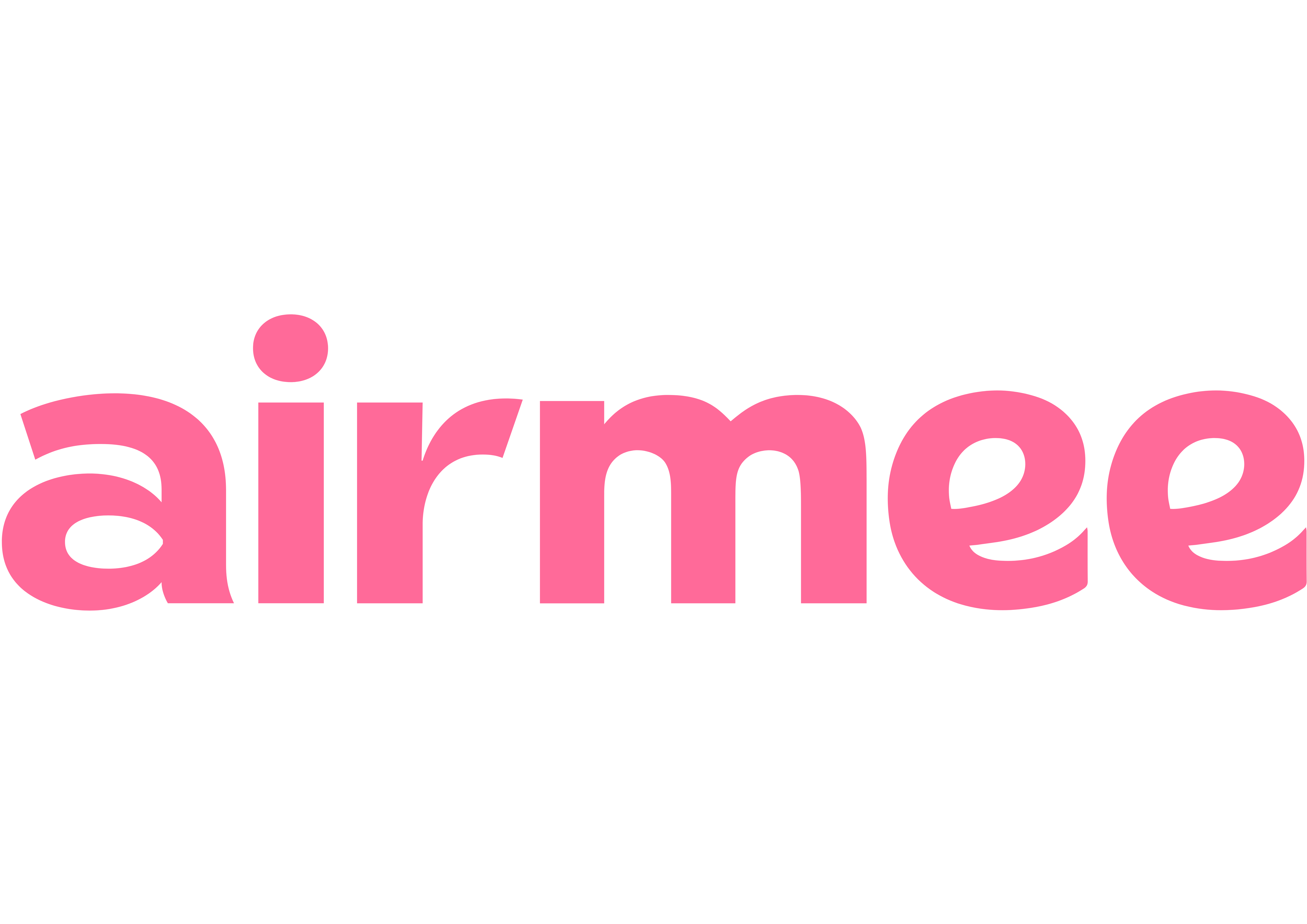 Airmee is a technological platform that connects merchants, logistics companies and carriers. The company leverages machine learning and powerful proprietary research-based optimizations to provide the fastest and most convenient deliveries in the market.
Airmee focuses on sustainability through their optimized delivery routes and schedules, and with the addition of emission-free vehicles. Launched in 2018, they are one of Europe's fastest growing logistics startups.
Centred on powerful location technology, Airmee is a Swedish tech company in logistics that leverages machine learning technology to provide same and next-day deliveries to businesses and consumers.
Benefits:
An intelligent algorithm calculates the most efficient routes.
Deliveries are distributed according to the couriers' track record and the size of vehicles.
Deliveries in Stockholm city centre are emission-free with cargo bikes.
Millions of deliveries have been performed since the launch in 2018.
Key Result:
Growing at a rate of 30% per month since February 2020
Founded in 2016 this innovative company has outgrown their startup status despite the continual youthful enthusiasm of co-founders Julian Lee CEO and Head of R&D Adrian Prelipcean. Lee was initially inspired by time spent on the other side of the Atlantic in both Korea and the US where he experienced first-hand how deliveries could be managed more efficiently and wondered if an Uber-like model could be transposed onto e-commerce deliveries, with more deliveries in each car, less traffic, thus less pollution. While Prelipcean, armed with a Ph.D. in transport logistics, had deep knowledge in how to optimise flows in cities.
Logistical expansion and flows
Airmee's belief is that technology can change how the world moves. This is becoming reality as every delivery, vehicle and route are optimised to create a sustainable solution to urban logistics. Their unique research-based technology and impressive team of operational expertise, has taken them from a platform built for delivery service of a Stockholm city store with SMS notifications to delivering over hundreds of thousands of packages a month throughout Sweden from multiple retailers and e-commerce systems.
Airmee continuously updates the entire logistics flow to be able to pick up a large number of goods from warehouses and bring them to a sorting facility. They then create routes, distribute and sort those deliveries into the different carriers to be able to deliver on the same day, in line with their promise of one-day delivery.
"Today we do all the logistics ourselves through 3rd party logistics providers. It's a great way to improve our own product, but scaling up this, and moving into new markets and countries, we are also doing a source version of the platform for other logistics companies," explains Elin Härén CFO, underlining a strategy of continuous growth and expansion.
For their logistic platform, Airmee uses the following products: Google Maps Platform, Maps Directions API,  Maps Distance Matrix API,  Maps Geocoding API,  Maps JavaScript API,  Maps Static API,  Maps Places API. 
" Our whole business is location based, so without location data we wouldn't really have a business. "

— Elin Härén,
CFO at Airmee
Technological reassurance
Customers like to see where their package is and when it will arrive. Airmee customers' can follow the driver in real-time via the tracking page. A functionality powered by the Google Maps Platform. And it's an interactive aspect that is appreciated: Airmee recorded customers checking the page so they could track the whereabouts of their packages on average five times once the driver had departed. Therefore, confirming customers' curiosity about when a package is going to arrive is really important.
Each day Airmee uses hundreds of couriers to carry out tens of thousands of deliveries. Airmee's algorithm calculates the most efficient routes and distributes those deliveries based on how experienced the courier is, and who can best perform the specific itinerary. There is a match between how big the area is and how close the stops are, these factors are combined with the capacity of the car as you can't fit an infinite amount of goods in a single-vehicle. All this results in highly efficient routes.