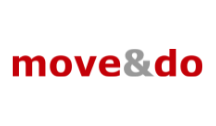 Founded in 2003 and based in Trieste, Italy, Move&do is a company developing hardware and software solutions for monitoring fleets of vehicles.
Move&do is now a leader in remote management of vehicles for environmental purposes.
Move&Do solutions use the Google Maps Platform to track movements and operations of fleets of vehicles working on the ground.
Benefits:
Simultaneous location, route and activity tracking of vehicles and operators
Fleet events identified on map with street address accuracy
Online access to data and reports, including for Android devices
Key Result:
Corporate fleets managed with a single web app
"Our goal is to optimise corporate fleet management, increasing operator productivity, efficiency and safety," says Cristiano Dri, project manager and software development analyst at Move&Do, an Italian company that owns Move&Do solutions. A mission, Dri explains, that is closely tied to technology for monitoring vehicles operating on the ground: "Geolocation services are vital for our company. In fact, they're what we're all about."
Move&Do operates primarily in the environmental industry with companies such as IREN Ambiente. "Our solutions include both hardware products and software services. Vehicles and operators are equipped with GPS devices or apps to track their coordinates and record various types of events. The data is analysed and processed for consultation via a SaaS web service. Move&Do solutions are always designed to allow for maximum customisation." For example, Move&Do allows fleet managers to view vehicle locations, routes and stops at any time, using an intuitive map interface that's accurate down to street address level. Operator routes can be tracked simultaneously for verification and comparison purposes. Every vehicle-related event, in addition to an exact location on the map, conveys relevant information. For example, the date, time and duration of stops. For environmental services, the tasks performed are detailed for each stop, such as the type of waste collected or the cleaning and replacement of a chemical toilet. Everything is always accessible from the internet, even when on the move. An Android device is all that's needed. The fleet activity history is then compiled into reports, which can be consulted in various electronic formats.
"We started using Google Maps in 2006-2007. It immediately proved to be a winning choice and the ideal solution for visualising data gathered on the ground." Maps Geocoding API, for instance, translates the coordinates sent by vehicles into exact addresses, while Maps Places API autocompletion guarantees correct addresses when the user is prompted to enter them manually. Maps JavaScript API shows the location on the map, and with Street View API the user can view the area from the ground level, moving freely from a street perspective. Move&Do has chosen Google Maps Platform for its mapping services and all geographical functionalities. "Thanks to Google Maps Platform, we can rely on a map and interface that are widely known to users. The extreme accuracy and scalability of the platform allowed us to offer innovative services right from the start."
" Thanks to Google Maps Platform, we can rely on a map and interface that are widely known to users. The extreme accuracy and scalability of the platform allowed us to offer innovative services right from the start."

— Cristiano Dri,
Project Manager and Software Development Analyst, Move&Do
Looking towards the future with Web Geo Services
"Our partnership with Web Geo Services began in 2020." Dri explains how for a later change in their use of geographical data, Move&Do wanted guidance from the top experts in the field. "We needed support in managing the Google Maps Platform. WGS has proven to be the ideal partner. Thanks to their experience and value-added services, we were able to start working together smoothly and effectively, without any hitches for our IT team. The migration of the Google Maps licence was very simple. WGS walked us through it and provided us with all the insights for optimal use of the platform. Now we can count on a high level of technical and sales support, fully devoted to us. We're currently developing several projects together to optimise location services."
Dri sees the next step in Move&Do's future: "Our plans for the future are to record and analyse geographical data not only from vehicles, but also from personnel on the ground. We expect to leverage geolocation to bring customers even more information about the movements of vehicles and operators."