RETAIL TRADE
Bring your products closer to your customers and save time for your online customers. Develop more effective local marketing strategies with Google Maps and create marketing strategies that will drive greater revenue.












Drive greater conversions from web-to-store
Predict the location of internet users and create personalized customer journeys. Connect your digital platforms and your points of sale. Engage your users. Promote Click & Collect by your customers and increase your basket rate.
Improve your out-of-basket conversions and drive greater store visits
Your customers are mobile, make smartphone entry easier. Enable predictive entry of delivery and billing addresses by querying the Places address database. Reduce basket abandonment rate.
Keep your customers loyal and retain their business
Increase customer satisfaction with innovative services. With Google Maps Platform, calculate your routes and leave the best time to leave and avoid traffic jams. Real time customer communication about the estimated time of delivery.
MAKE PURCHASE PROCESS SMOOTHER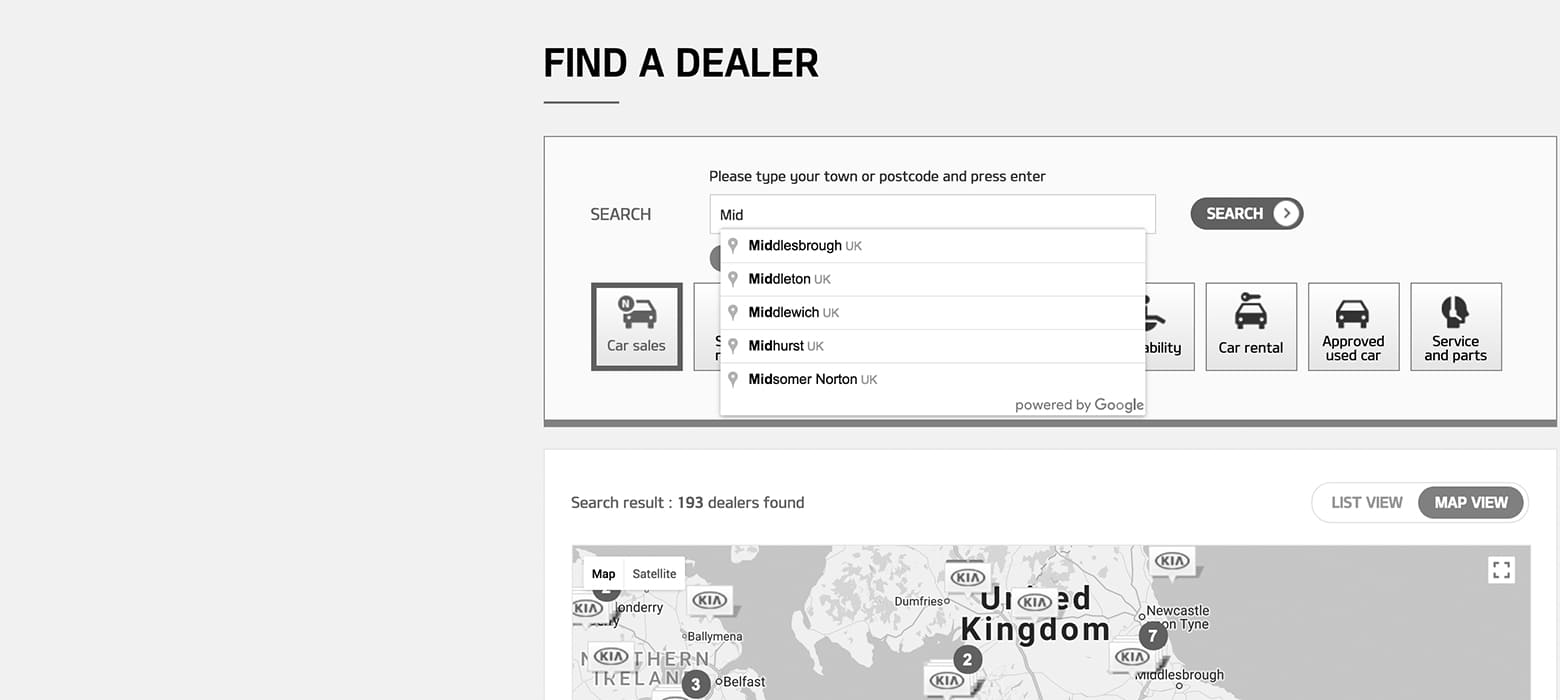 KIA MOTORS UK
Challenges:
I Find dealership faster
I Provide users with an engaging experience to find the nearest dealership.
Solution:
Kia Motors use Places to reduce keystrokes to find the closest dealership. The Places Autocomplete search returns a list of addresses based on a user's location or search string to provide users with an on-site to assist customers to travel to their dealerships.
MAKE PURCHASE PROCESS SMOOTHER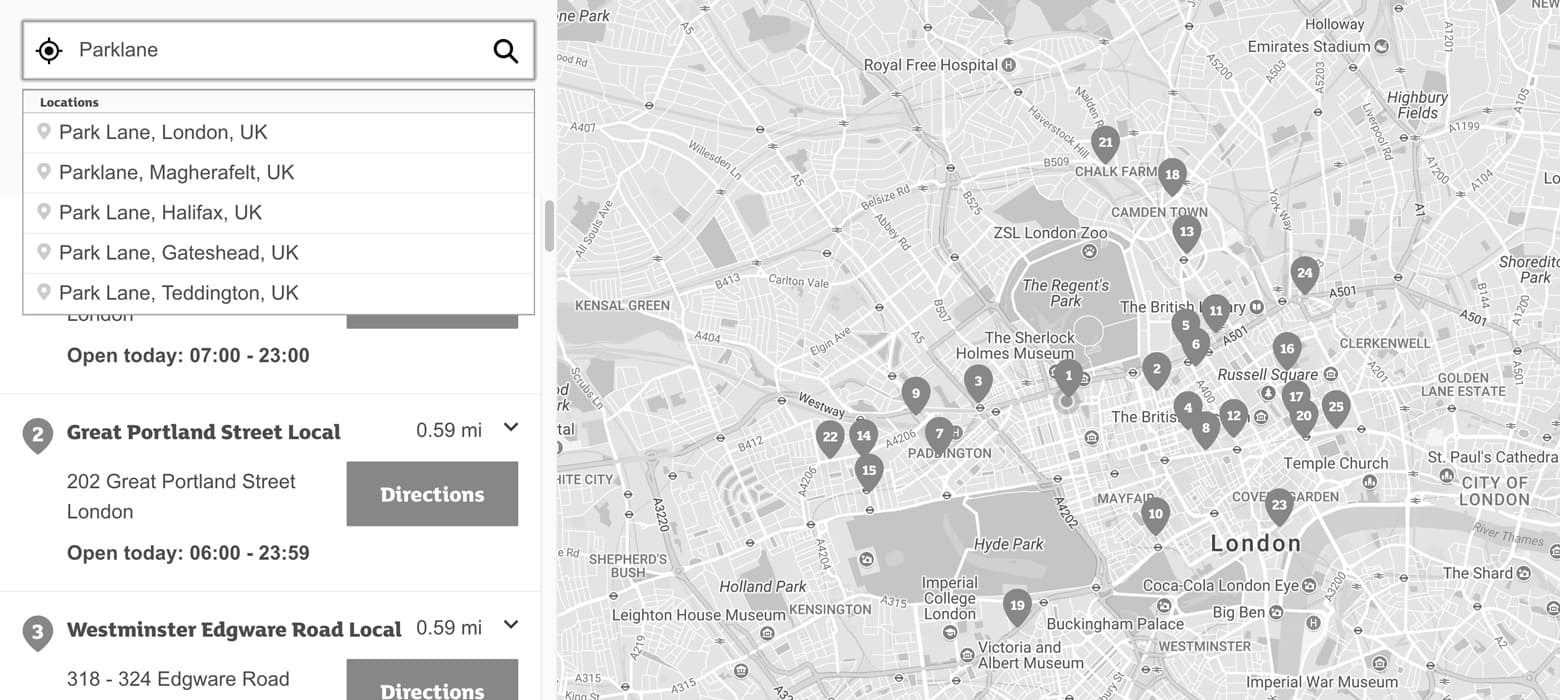 SAINSBURY'S
Challenges:
Reducing cart abandonment for Click & Collect due to 5% of unknown UK Postal Codes
Solution:
By implementing Google Places Autocomplete API, Sainsbury's Website can recognize 100% of Postal codes to fulfill customer journey.
Impact:
I Huge Volume of new customers served