GOOGLE MAPS FOR BANKING SECTOR
Make the right business decisions at a time when the banking sector is going through a revolution. Through the emergence of new players and digital practices, the Google Maps Platform is the solution to help you innovate and create new value-add services for your clients.
OUR REFERENCES IN BANKING





Speed up the acquisition of traffic to your branches
Predict the location of internet users and create personalised customer journeys. Connect your digital platforms and your branches. With Google Maps, you can segment your contacts based on proximity criteria. Cross-reference your data on an interactive map and launch local marketing campaigns to generate selected traffic to your branches.
Secure your transactions thanks to geolocation
Keeping fraud at the lowest possible level is a real challenge for the banking sector. Google Maps Platform allows you to prevent risks of fraudulent payments both online and in-store. How? By cross-referencing the geolocation data from point of sale and/or delivery with that of the buyer, depending on whether the purchase is made at the point of sale or online.
Innovate! Play the local business card
Encourage your clients to use your payment solution when buying from your partnered merchants by proposing geolocalised special offers to develop local business. Generate additional revenue and create a virtuous circle in which everyone wins, thanks to notifications sent to your clients' smartphones.
ROLL OUT A STORE LOCATOR "1 CLICK TO BRANCH"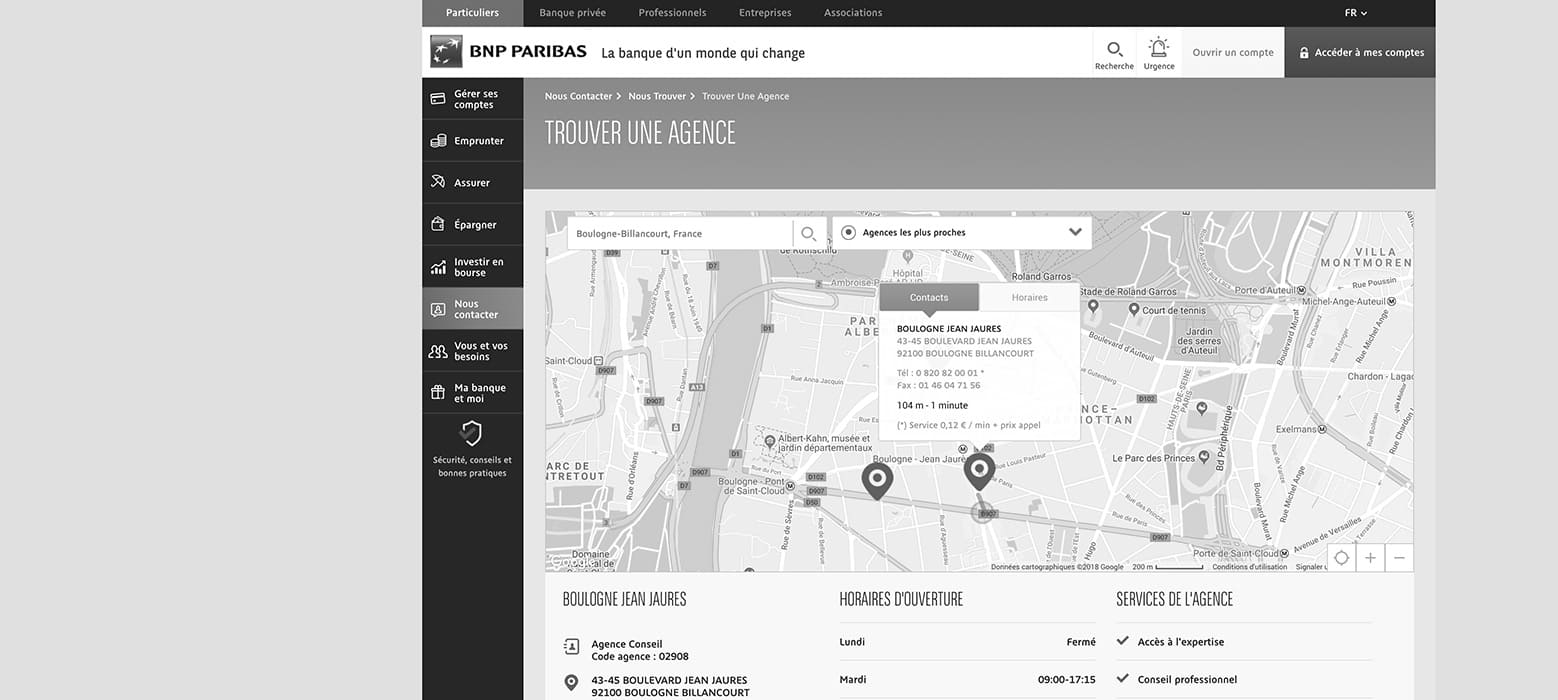 BNP Paribas
Objective:
Find an open branch nearby
Solution:
Revamp the user experience by privatising the Google Maps experience on the BNP Paribas website. Enable geolocation of the user to speed up the search for a nearby branch. The Store Locator allows you to filter the branches according to available services, make an appointment, and displays practical information on the map (opening hours, distance from the user).