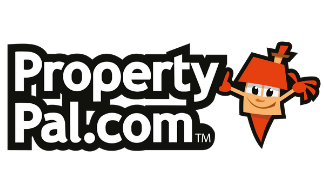 PropertyPal is growing far beyond the scope of its home market.
Consider this: in a country with just 1.8 million people, the site receives an average of 1.6 million users per month, and at one point there were over six million sessions each month.
For this property portal, search is all about location, location, location! Rightly considered by PropertyPal to be the most important characteristic across its offer, this search criterion must be accurate. The company's mission is to showcase a wide range of properties on a platform that provides relevant and accurate information during a seamless customer journey made possible thanks to the Google Maps Platform.
Impact:
Generation of a substantial base of returning customers
Creation of a compelling customer experience
Online sales development
Technological frontrunner
Key Result:
Helping 90% of the Irish population to buy/sell/rent their property thanks to innovative Location-based features
PropertyPal is growing far beyond the scope of its home market. Consider this: in a country with just 1.8 million people, the site receives an average of 1.6 million users per month, and at one point there were over six million sessions each month.
Every estate agent in Northern Ireland lists their properties on PropertyPal, and the company is currently in the process of expanding to the Republic of Ireland. The site not only operates as a platform where estate agents can promote their properties to reach the largest possible audience but, as well as this, PropertyPal is one of the largest providers of estate agent websites, having built over 300 for companies across Northern Ireland, Ireland and Great Britain. The on-point technology that supports this sophisticated digital offer relies on Google Maps Platform, a partnership that was established when PropertyPal launched in 2007 and one that is keeping the company ahead of the online competition.
First & foremost: location search
"As our traffic grows, so does Google Maps use. We know that it is vital to our users and to estate agents. Given that Google Maps has been part of the offer since the beginning, it's hard to imagine how we could function without it. We do know that compared to other features, it is one of the most popular on our site," she says.
Set apart by technology
PropertyPal overtook its historical competitor in Northern Ireland to become about six times more popular.
The company gained ground with features such as natural language search that allows for more accurate results; a school section that indicates which schools are closest; and a functionality that allows users to draw their search location on a map and look for properties within that area. By investing in and expanding on technology, PropertyPal continually improves the end-user experience and provides estate agents with a toolset that benefits their business.
Pinpointing property by price
When Google Maps changed its pricing model, PropertyPal saw costs increase by over a thousand percent. The company needed a trusted partner to offer a new pricing solution and advise on implementation that would reduce overhead costs. Web Geo Services was able to quickly step in and find relevant solutions to help PropertyPal meet and surpass this urgent need. The importance of this ongoing partnership cannot be underestimated, given the importance of mapping technology to the company's overall offer: Geocoding API allows PropertyPal to pinpoint the exact locations of listings that arrive from automated feeds and often omit this crucial information; Street View API powers the draw and search function; routing software on estate agent partner websites provides driving directions from selected locations or properties; and Places API provides a smart search function that identifies points of interest near selected properties.
" We've been with Google Maps from the start. It is unparalleled in terms of the functionality that it brings our users. Once, we switched to another provider, resulting in the most user complaints that we have ever received. Good Map functionality is one of the most integral parts of our website and extremely important to our end users. Having Google Maps, with costs controlled thanks to Web Geo Services, the functionality for us, for the estate agents, for the end users is everything we need. "

—Lana Richardson
Marketing Manager at PropertyPal
Addressing future challenges price
The more digital services the site can offer, the better prepared PropertyPal will be to meet the current needs of customers, many of whom were frustrated that they couldn't move house during confinement. However, the site provided features and maps so potential buyers could gather the information they needed to take action. The company brought many processes online, such as virtual visits powered by Street View API, and virtual viewings that enabled users to tour homes through video chat, as well as launching a new-to-the-market mortgage service which allows users to get pre-approved online.